Social Cleaning
Giving back to the Community
We help our staff and clients perform the best they can through honest, hard work in a respectful and friendly way. As a business, we aim for constant improvement in our services through training and development – all while helping others less fortunate than ourselves.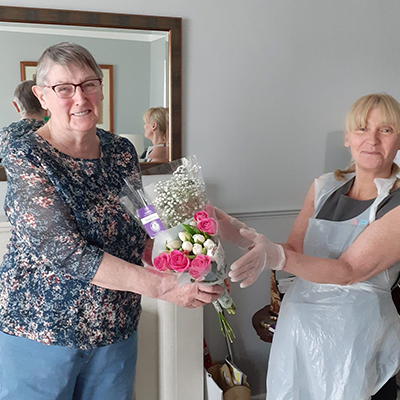 We're loyal and supportive to both our staff and our clients and treat people fairly at all times, showing particular tolerance when they're struggling. When we're able to help others, we love to make a difference!
Free staff training programmes
We know that, as key workers, excellent cleaning staff are a valuable asset to society – and to a wide range of businesses. We offer free training for people who want to come and work for us, upskilling them to the highest standards and providing them with a high level of employability.
All team members hold or are working towards an NVQ Level II in Cleaning & Support Services. In addition, each member of staff holds a DBS certificate and a CSCS card and is trained in:
Infection Control
Biohazard prevention & Spills
Control of Substances Hazardous to Health Regulations (COSHH)
Covid-19
Support for our elderly clients
Where appropriate during the Coronavirus pandemic, we're supporting our elderly domestic clients by collecting and delivering their shopping – including prescriptions.
Hygiene tests for local businesses
As part of our ongoing commitment to supporting our clients with infection control, we're launching a limited number of free Covid-19 hygiene tests.
This service is open to small businesses (under 50 employees) based in and around our head office at Team Valley, Gateshead who can book a test following a successful infection control assessment.
CQC standards of service
As key workers, APM Cleaning and Repair Ltd has signed up to the Infection Prevention Solutions Partnership Programme.
Our aim is to use the training provided by qualified Infection Control Nurses, alongside a robust quality assurance process, to provide you with a cleaning service that will meet and exceed Care Quality Commission (CQC) standards.