We provide professional office cleaning services to a wide range of commercial clients in the North of England, including retail premises, theatres, offices, call centres and factories.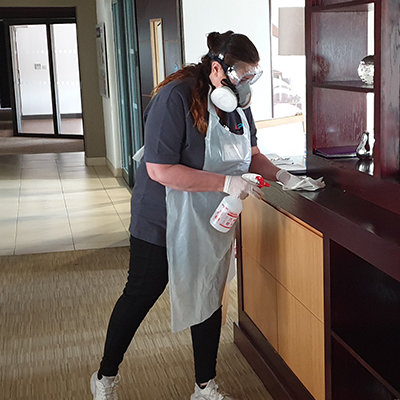 Our experience
We've been providing professional cleaning services across the North of England since 2005. As a business, we're known for our end-to-end project management skills, our robust systems, the high-quality of our work, our reliability, professionalism – and our relentless drive for innovation and improvement – all with a foundation of clear and simple pricing.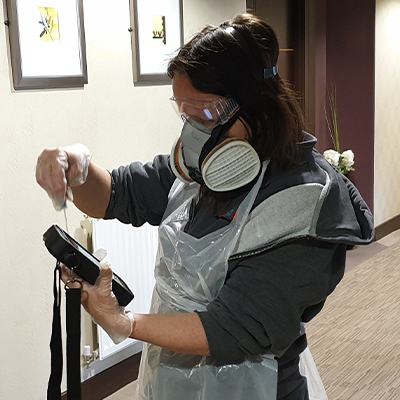 How we work
We'll carry out a full survey of your premises and provide you with a recommended schedule. By doing this, we can offer you advice on how to increase the value for money you get from us for your budget – and we'll help you improve the hygiene of your premises.
Office Cleaning
With regular client meetings to ensure that your needs are met, our professional office cleans include:
Infection control
High Touch Points
Vacuuming and mopping all floors as appropriate
Cleaning all internal windows
Cleaning all horizontal surfaces
Full washroom services
Emptying all bins
Kitchen maintenance
Telephone and PC hygiene
Cleaning carpets
Key Holders
We're key-holders for around 65% of our regular clients and can provide this service for your added peace of mind.
″Giving someone 'access-to-all-areas' of your home or business can be a frightening prospect. Trust, integrity and honesty are paramount and APM Cleaning exhibit high levels of all three qualities.″
Our Staff
Each of the APM team hold or are working towards an NVQ Level II in Cleaning & Support Services and hold a DBS certificate and CSCS card. Each team member is additionally equipped with virucidal products and PPE and is fully trained in the following areas:
Infection control
Asbestos awareness
Manual handling
Safeguarding
Biohazard prevention & Spills
Control of Substances Hazardous to Health Regulations (COSHH)
Whistleblowing
Sharps
Lone working out of the workplace
LOLER
Ladder Safety